---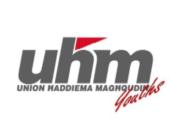 The UHM Youths Committee was set up in order to safeguard youths at the workplace, help students through a smooth school to work transition and to organise a number of cultural, sports and entertaining activites in order to help Youths in the society. The Committee is presently composed of 8 members, representing different sectors of the workforce and coming from different educational institutions across the island.
The UHM Youths Committee is one of the main pillars which form part of the structures of the Union.  The Committee works with youths aged between 15 and 35.  The prime objective of UHM Youths is to assist and encourage youths both at the place of work and at finding new job opportunities.
The Committee is committed in providing the necessary assistance in guiding students and young workers at all times.  It promotes its ideals through meaningful participation in various fora, both locally and abroad.  Various activities organised throughout the year ensure that the UHM Youths Committee remains vibrant and consistant.
Present Committee Members:
Gian Paul Gauci, President

Isabelle Camilleri, Secretary

Luke Musu', Secretary 

Chris Schembri Baldacchino, Public Relations Officer