---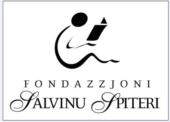 The Salvinu Spiteri Foundation, within the Union Haddiema Maghqudin was formally set up in the year 2003.
The aims of the Foundation are:
The furtherance and the promotion of the development of human resources in Malta in the light of the following motivations: (a) that Malta's richest resource is its people and that its economic and social development is highly dependent on its ability to nurture and utilize the abilities,  skills and motivation at work; (b) that, in order to further these abilities and skills,  and to encourage higher motivation,  it is necessary to create and enhance an awareness of the need to develop and to provide workers with adequate and directed training on a continuing basis.  This will enable them to meet the present and future challenges in a changing and increasingly competitive international environment;  (c) that the need is felt to retrain workers for future requirements in  the use of modern technology in a world where production systems are changing radically; and (d) that investment of energies in the provision of such services in the upgrading of human resources is in the prime interest of the workers of Malta;

The collaboration with other entities,  on a national,  regional and international basis in furtherance of such aims;

The provision of assistance,  services,  personnel and other support to any entity, whether private and/or public,  including any other Foundation in furtherance of such aims; and

The undertaking of projects and activities connected with the above concerns and aims.